PS5 Controller Buttons - Default White - 11 in 1 Button Set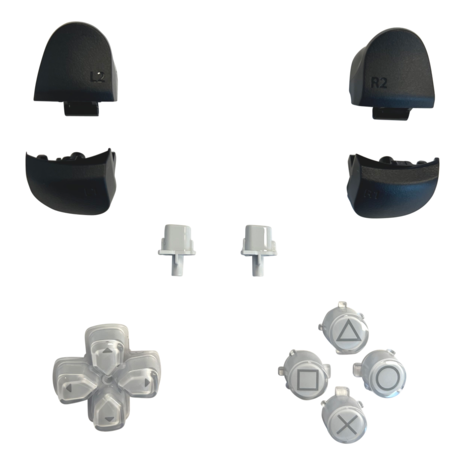 Product description
Customize your PlayStation 5 controller with our PS5 controller buttons.
What do you get?
Share and options buttons
L1, L2, R1 and R2 buttons
D-Pad
X, circle, square and triangle buttons
Controller buttons replace the current buttons of your controller.
This means you have to take the controller apart. Use a 3mm screwdriver and shell opener for this.
Pay attention! Replacing the buttons on your PlayStation 5 controller is entirely at your own risk. The warranty of your controller will become void due to disassembly.
Note: The PlayStation 5 controller is not included.