ProFPS High Speed Controller Charging Cable for PS5/Xbox Series/Nintendo Switch – USB-C








15% sale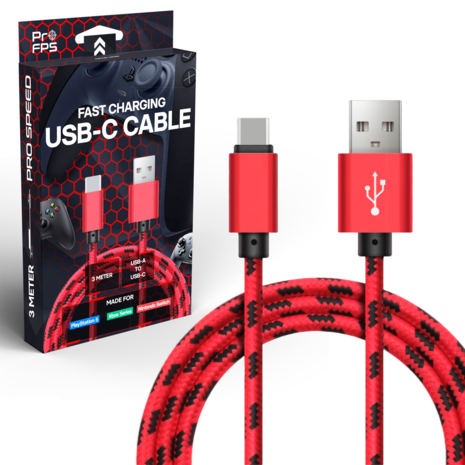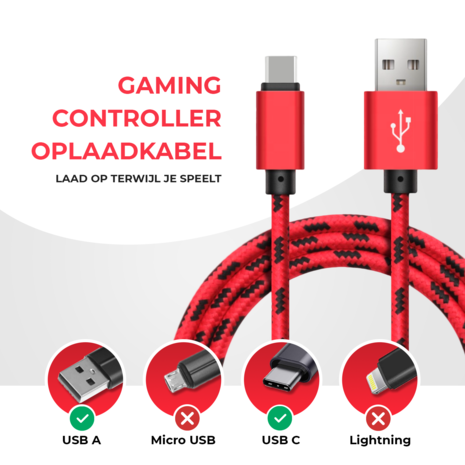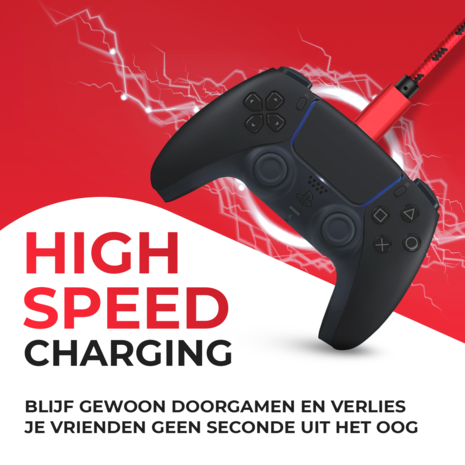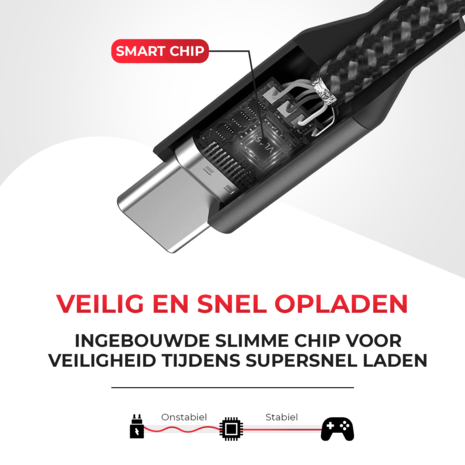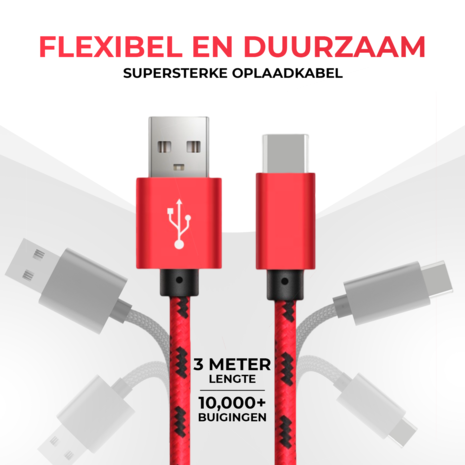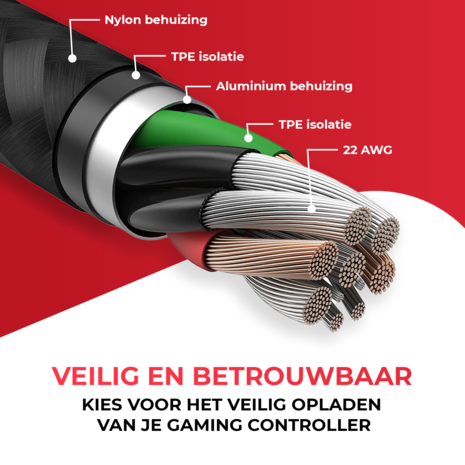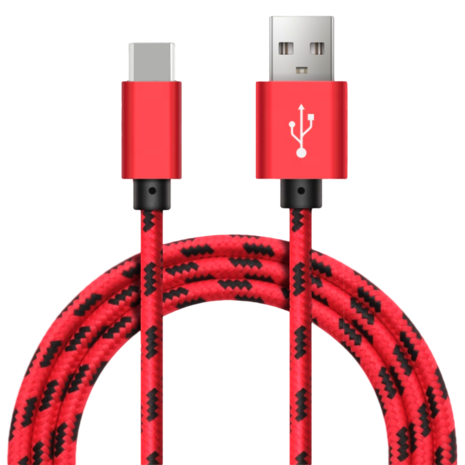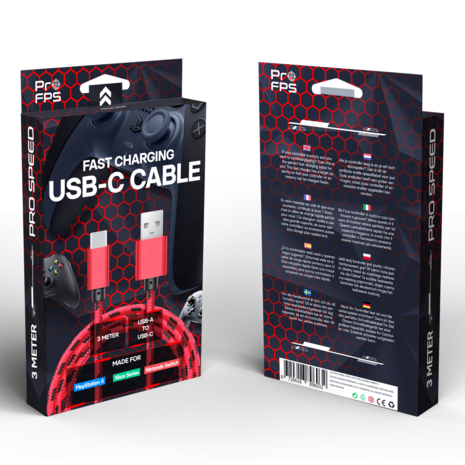 Product description
The flexible charging cable charges the controller at lightning speed while you're in the middle of the game. The 3 meter long cable stays in place and has a stable connection thanks to the built-in smart chip. The fast charger is safe and reliable due to the construction of the elastic braided cable with a strong nylon housing. The USB-C cable charges extra fast because of the higher capacity in contrast to other standard charging cables.
Benefits ProFPS controller charging cable
3 meter long cable
Extra fast charging
Strong and durable nylon
TPE insulation
Aluminum housing
Flexible housing
Safe and trustworthy
Built-in smart chip
High quality
USB-A to USB-C
Can also be connected to a computer
100% satisfaction guarantee
Extra fast charging
The ProFPS charging cable charges up to 5x faster than a standard equipped charger. This is because more power is passed on so that you don't have to worry about an empty controller while gaming. With a built-in smart chip, you are assured of a stable and secure connection from your controller to the game console.
3 meter long charging cable
Because we understand that it is annoying when your cable is just too short, you will receive a cable of no less than 3 meters in length. This allows you to play relaxing games with ease while sitting behind the desk or lounging on the couch or chair. With more length than other standard charging cables, a must-have for every gamer!
Safe and trustworthy
The flexible charging cable is constructed from durable materials while providing a powerful and reliable cable. TPE insulation is used around the 22 AWG power wire, then aluminum followed by another layer of TPE insulation, and finally a nylon housing. With this you can safely charge the controller of the Xbox Series, Playstation 5 or Nintendo Switch at lightning speed!
Specifications
Brand: ProFPS
Colour: red/black
Input/output: USB-A, USB-C
Material: nylon, aluminum, TPE insulation
Certification: CE
Length: 3 meters
Fast charger: yes
Suitable for: Playstation 5, Xbox Series, Nintendo Switch controllers
Order the ProFPS charging cable for your controller now so that you can play carefree every moment!
Reviews
Posted by: Luc on 12 December 2022

Echt een top kabel, laadt heel snel op!

Posted by: Bryan on 6 December 2022

Lekker lang en laadt ook heel snel mijn controller op!

Posted by: Luuk on 14 November 2022

Zeer goede kabel! Lekker lang en laadt heel snel op

Posted by: Raoul on 8 November 2022

Top kabel, lang en laad heel snel op!

Posted by: Jeffrey on 28 October 2022

Goede kabel. Laad zeer snel op en de lengte is een pluspunt.

Posted by: Michiel on 25 October 2022

Top kabel! Goede lengte en laad snel op!

Posted by: Moreno on 5 October 2022

Hele fijne kabel, laad heel snel op en de lengte is ook erg fijn!

Posted by: Freek on 18 September 2022

Super kabel! Blijft strak in de controller zitten en is lekker lang
Create your own review