ProFPS Duo Pack for PS5 – USC C Charging Cable - Precision Rings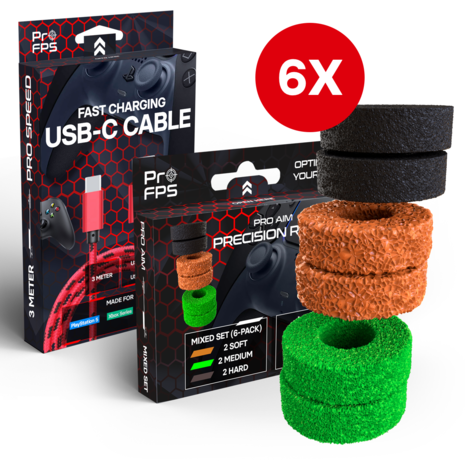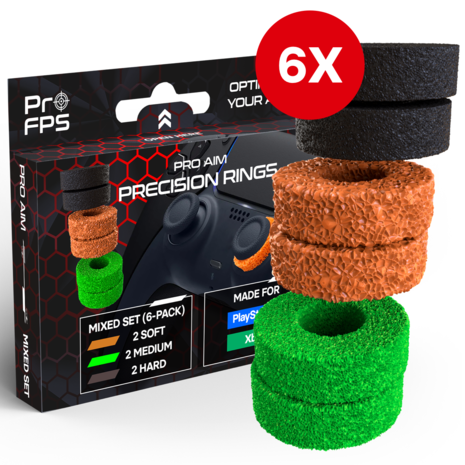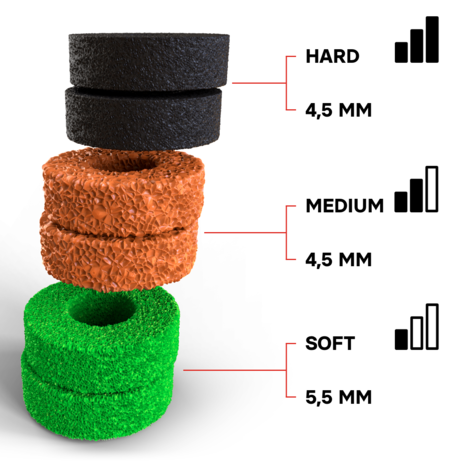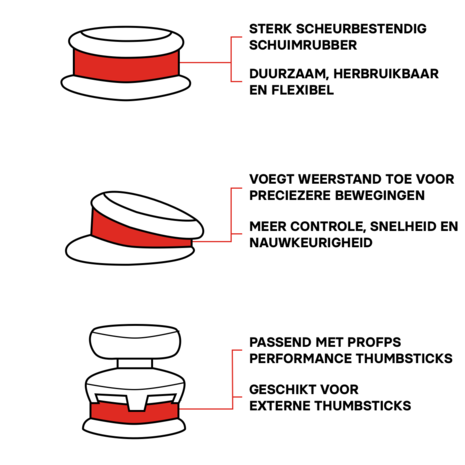 Product description
The ultimate starter pack for gamers! This package contains the high-speed USB-C controller charging cable and mixed performance thumbsticks from ProFPS.
ProFPS High Speed ​​Controller Charging Cable
Prevent the controller from unexpectedly shutting down with the ProFPS charging cable for the PS5, Xbox Series or Nintendo Switch controller!
The flexible charging cable charges the controller at lightning speed while you're in the middle of the game. The 3 meter long cable stays in place and has a stable connection thanks to the built-in smart chip. The fast charger is safe and reliable due to the construction of the elastic braided cable with a strong nylon housing. The USB-C cable charges extra fast because of the higher capacity in contrast to other standard charging cables.
Benefits ProFPS controller charging cable
3 meter long cable
Extra fast charging
Strong and durable nylon
TPE insulation
Aluminum housing
Flexible housing
Safe and trustworthy
Built-in smart chip
High quality
USB-A to USB-C
Can also be connected to a computer
100% satisfaction guarantee
Precision rings
Get more control, more speed and higher accuracy while gaming with the special ProFPS precision rings. With 6 pieces and 3 different types of hardness, you choose what feels best and with which you can improve your gaming performance. There are 2 rings with a soft hardness, 2 rings with a medium hardness and 2 rings with a high hardness. With the right precision rings you have more control and more accuracy while playing, even when you play with a high sensitivity.
Order now and take your gaming performance to the next level with the complete accessory package from ProFPS!