ProFPS Duo Pack for PS4, PS5, PC & Xbox - Precision Rings - Crosshair Decals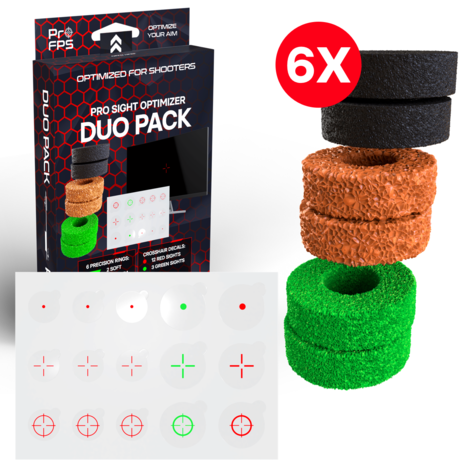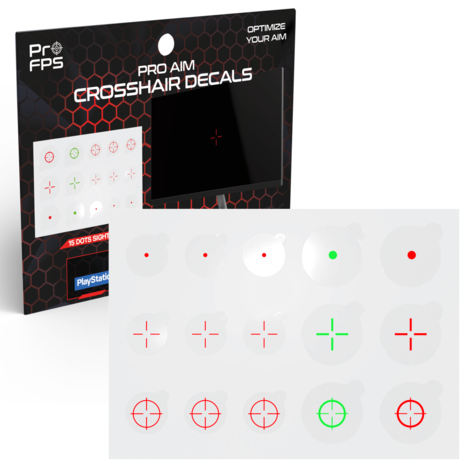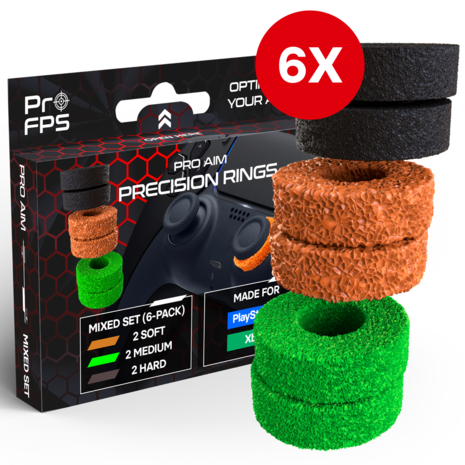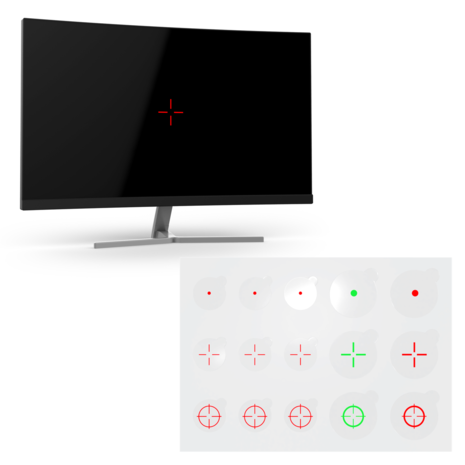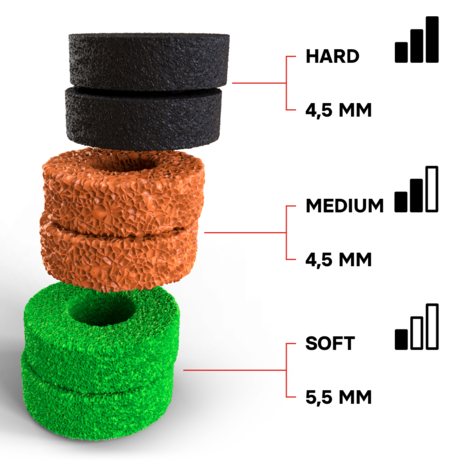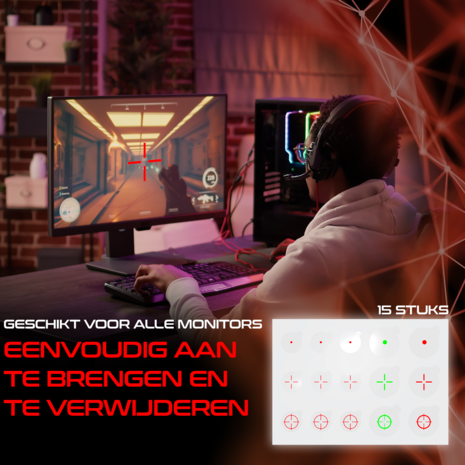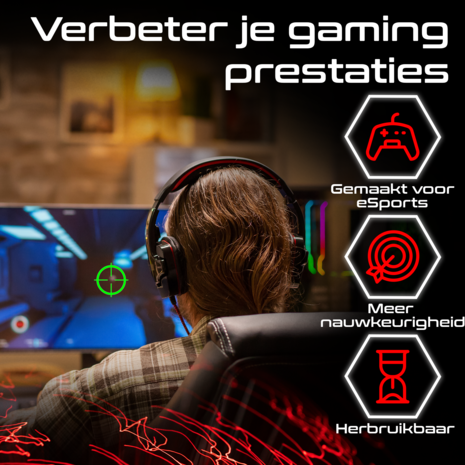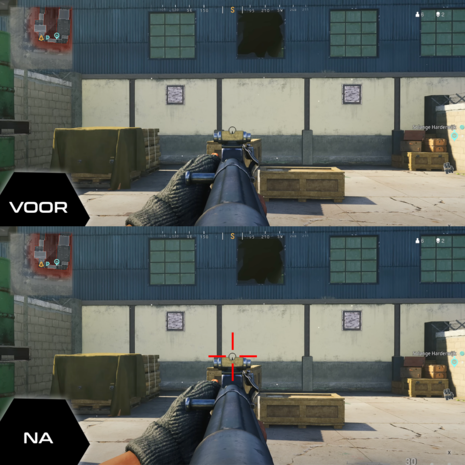 Product description
With the combination of the crosshair decals and precision rings you have more resistance during gaming, a higher precision and accuracy and more speed in the game. The 6 precision rings come in 3 different types of hardness: soft, medium and hard. This allows you to choose which feels most comfortable while gaming. With 15 crosshair decals you can take your gaming level to a higher level!
Benefits ProFPS game accessories
Includes precision rings and crosshair decals
Suitable for Playstation 4 and Playstation 5 controllers
Instantly improve your gaming performance
More resistance, speed and accuracy
Aim assistant and more precise movements
Sturdy and good grip
Strong tear-resistant foam precision rings
Precision rings in soft, medium and hard
Moisture-wicking materials
Easy to apply and remove
Reusable and flexible
Durable and with a long service life
Non-slip rubber
Approved for eSports
100% Satisfaction Guarantee
Improve your gaming skills
Experience the improvement of your skills yourself by using the ProFPS crosshair decals and precision rings! You can use both game accessories separately, but you can also combine them for even more comfort and dexterity. For FPS games such as Battlefield, Fortnite, Red Dead Redemption and other games, the ProFPS game accessories are an indispensable must-have for every novice and professional gamer!
Crosshair decals
With our crosshair decals you have a greater advantage over your opponents. By sticking the sticker centrally on your screen you can improve your precision in first person shooting games such as Fortnite, Call of Duty and Apex. By having a clear and consistent aiming point on the screen, gamers can improve their aiming and accuracy. Try our crosshair decals today and discover how they can improve your gaming performance!
ProFPS precision rings
More control, more speed and higher accuracy. This is exactly what you experience while gaming with the ProFPS precision rings. With 3 different types of hardness: soft, medium and hard, you choose which ring best suits your game at that moment. With the right precision ring, the movements are more accurate and precise, you can aim better and move around the game more easily. With the strong tear-resistant foam rubber, the precision ring stays in place and is highly resistant to countless gaming sessions!
Specifications
Brand: ProFPS
Material: non-slip, rubber, foam rubber
Crosshair decals: 12 red decals, 3 green decals
Precision rings: 6 pcs
2x orange precision ring: 5.5 mm – soft
2x green precision ring: 4.5 mm - medium
2x black precision ring: 4.5 mm - hard
Suitable for: Playstation 4, Playstation 5
Manual: English, French, German, Netherlands
Certification: CE
Order the ProFPS game accessory value pack now and experience the higher gaming comfort and performance for yourself!
Reviews
Posted by: Sven on 28 March 2023

in het begin was het wennen, maar ik heb een veel betere aim door de precision rings. voor mij werken de medium rings het beste
Create your own review