Which generation of PS5 controller do I have?
There are currently two versions of the PS5 controller on the market, namely BDM-010 and BDM-020. It is important to check whether the items are suitable for your controller before purchasing. With the help of the photo below you can check which version you have.
You can check the model number on the back of the controller. If the letter A is after the model number, then you have a BDM-020 controller.
CFI-ZCT1W = BDM-010
CFI-ZCT1W a = BDM-020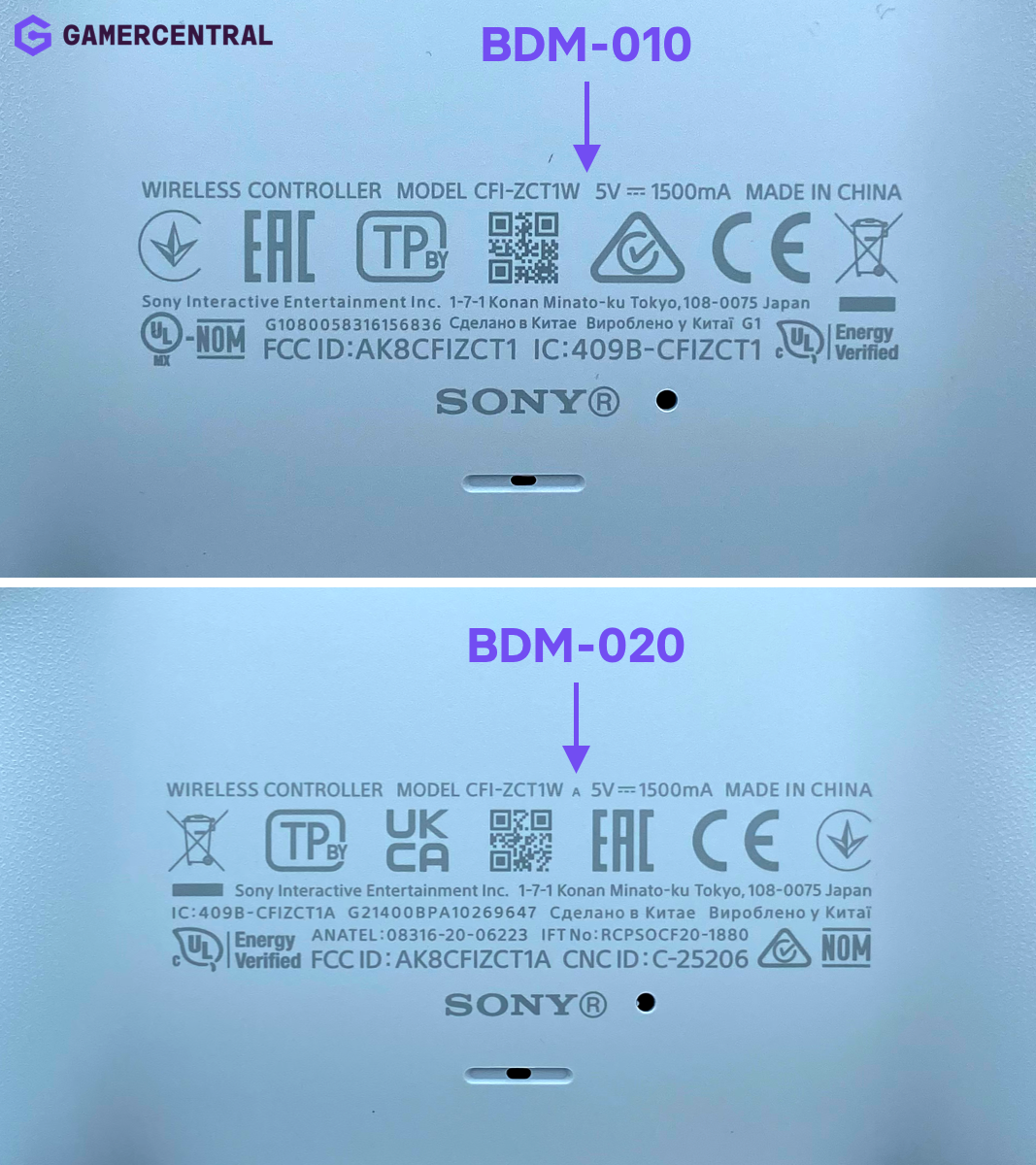 If you have any questions about your controller, please don't hesitate to contact us via customer service.