CS Precision Rings for PS4/PS5 - Mixed Set - 3 Pieces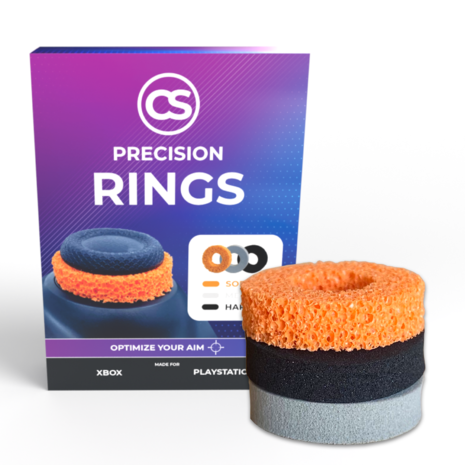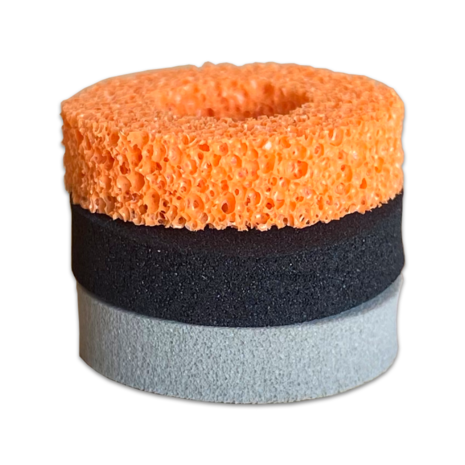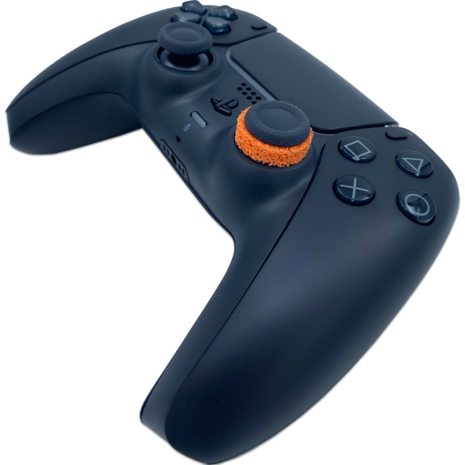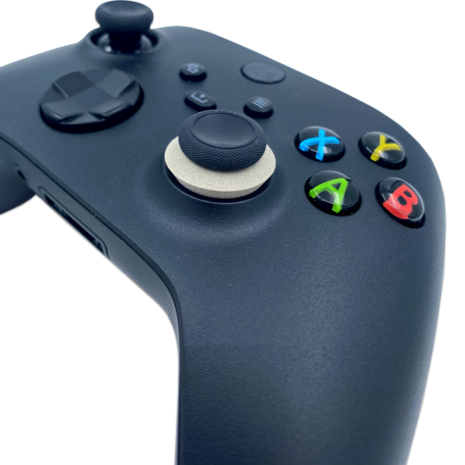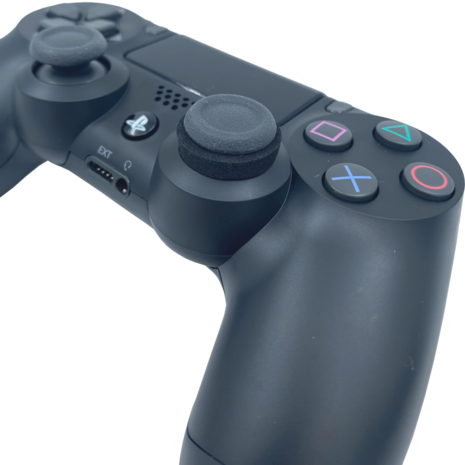 Product description
The Consoleskins Precision Rings are ideal for the true gamer. The unique Precision Rings are made of a flexible and moisture wicking material. This will provide more control and accuracy while playing. You can react faster and more focused ingame, while also playing with high sensitivity.
The Precision Rings are compatible with the PS4, PS5, Xbox One and Switch Pro. So you can improve your accuracy on any console. The unique composition of the materials allows you to play endlessly with the Precision Rings from Consoleskins.
Different strengths: Soft (Orange), Medium (Gray), Hard (Black)
Compatible with: PS5, PS4, Xbox One, Switch Pro
Optimal precision: Customized to your level by different strengths
Reviews
Posted by: Giovanni on 8 December 2022

De rings blijven goed zitten en zorgen voor een betere aim. Erg handig!

Posted by: Robin on 14 November 2022

Aanrader om te gebruiken tijdens shooters, mijn aim is een stuk beter dan voorheen.

Posted by: Diego on 8 November 2022

Handige accessoire die helpt met het beter aimen tijdens FPS games

Posted by: Leo on 31 October 2022

Goede kwaliteit en blijft goed zitten. Helpt heel erg met het verbeteren van mijn aim :)

Posted by: Gino93 on 13 April 2022

Doet wat het moet doen. Moet nog wel wennen, maar werkt makkelijk :-).

Posted by: Cornelius van den Heuvel on 1 February 2022


Very nice rings

...

Read more

Read less

Posted by: Chazz on 3 November 2021

Doet wat het moet doen en werkt goed. Handig bij FPS games!
Create your own review