CS eSports Modification PS4 - Installation service




eSports inbouwservice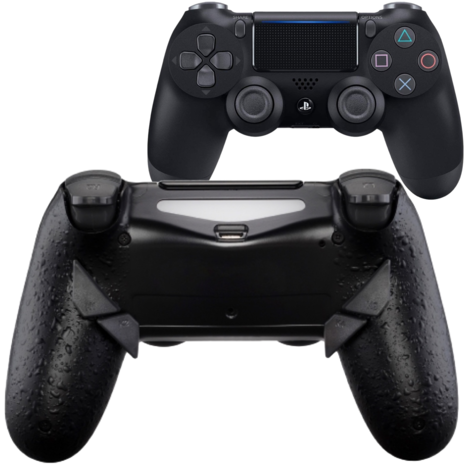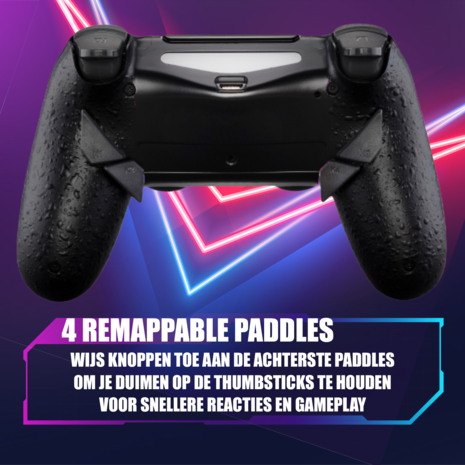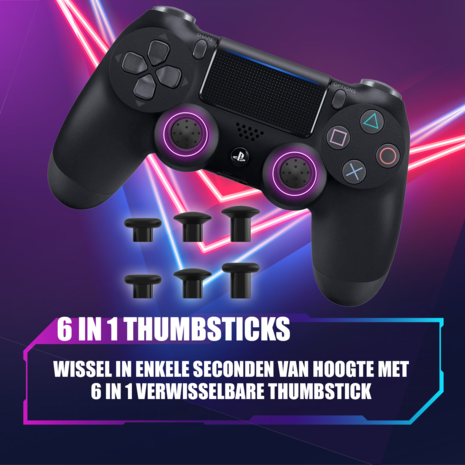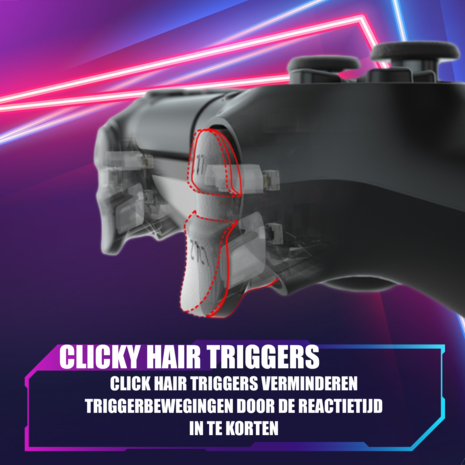 Product description
Do you have a PS4 controller and want to turn it into an eSports controller? That's possible with our PS4 eSports installation service!
You send your controller to us and we turn it into an eSports controller. The controller is then delivered ready-to-use and ready to play at your home. Plug and play.
The installation service is suitable for PS5 controllers with generation 4 and 5. Check on our website which version you have. More information can be found here.
Follow the steps below to complete your purchase:
Step 1: Make your choice
Go through the drop-down lists and choose the mods you want:
eSports buttons: the eSports modification adds extra buttons on the back of your controller that are operated with your middle fingers. The rear buttons are customizable and mimic the actions of the front buttons, allowing the thumbs to remain on the thumbsticks.
Hair triggers: The hair triggers reduce unnecessary trigger movements by shortening the reaction time. The trigger response is reduced to 0.6 millimeters for L1/R1 and 1.5 millimeters for L2/R2 - ideal for shooting games such as Call of Duty, Fortnite and APEX.
Interchangeable Thumbsticks (6 in 1): Height-adjustable thumbsticks improve the flexibility and comfort of the joysticks.
Step 2: Send your controller to us
When you have placed your order, you will receive an e-mail from us with the shipping instructions.
Make sure the controller is clean before you send it to us. If the controller is extremely dirty upon arrival, we will charge an additional cleaning fee.
Step 3: Modifications are built in
After arrival of your controller, it takes about 2 to 3 working days before the modifications are built in.
Step 4: Your controller will be returned
When the modifications have been built in, you will receive an e-mail from us containing the track and trace code of your controller.
If you have any questions about our installation service, please do not hesitate to contact us via our customer service.
Reviews
Posted by: Jasmin on 12 April 2022

Geregeld voor mijn vriendje. Contact opgezocht met klantenservice en al snel een reactie over waar ik het heen moest sturen na de bestelling. 3 dagen nadat ik het had opgestuurd al ontvangen. Hij is er helemaal blij mee!

Posted by: Jeroen on 7 April 2022

Eigen controller opgestuurd en deze laten ombouwen tot esports. Erg blij mee en werkt super goed
Create your own review